MSI Call Center is Hiring - Experienced Call Center Supervisors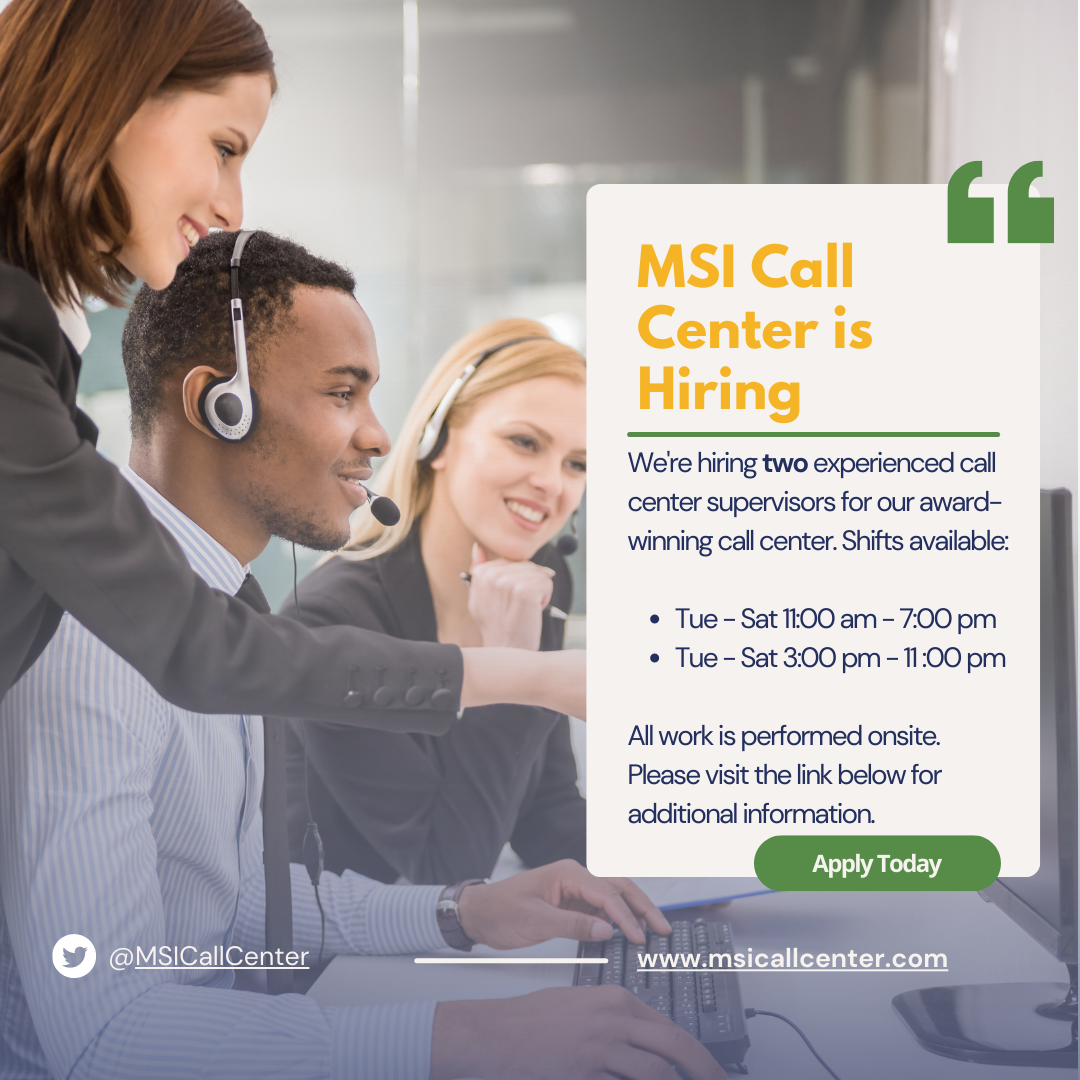 @MSICallCenter is hiring two experienced call center supervisors for our award-winning call center. Every year, over 3.5 million patients visit the Longwood Medical Area in Boston home of world-renowned medical facilities such as Dana-Farber Cancer Institute, Joslin Diabetes Center, Children's hospital and other Harvard affiliated medical institutions. 
The call center is in operation 24 x 7 x 365.  The Supervisor works with new and existing call center agents in this critical role. The supervisor is hands on and is responsible for scheduling, uptraining and optimization of the staff. We're seeking a supervisor who has outstanding communication skills, is able to understand and explain procedures to their team and customers and is customer-service focused to lead a team. Note that the 11:00 am to 7:00 pm shift regularly provides staff training, and relevant experience in educating staff is essential.
Available shifts are:
Tuesday through Saturday, 11:00 am to 7:00 pm
Tuesday through Saturday, 3:00 pm to 11:00 pm
All work is performed onsite, full vaccination is required.
Click on this link to apply; please specify which shift you're applying for when submitting an application.